All the animals at Guayabo Animal Rescue are given lots of love and enrichment until they find loving families of their own, or in some cases they will be with us for the rest of their lives – safe and secure!
We currently care for dogs, goats, and horses; however, do help other types of animals when we can, like cats. We love our cats too and are planning a special cat enclosure soon.
Many are long term residents, because when they come to us we make a promise to always protect and provide for them. Your support provides important medical treatment, nutritious meals, enrichment, safe housing, and very spacious surroundings. Their quality of life and comfort is our main goal and with your gift we can continue helping those who need us most.
Please consider sponsorship today by clicking on the animal of your choice. When you do your information will be sent to our team and we'll be in touch soon with more information. Any amount is welcome and much appreciated. Also, by sponsoring you'll get special updates unique to you.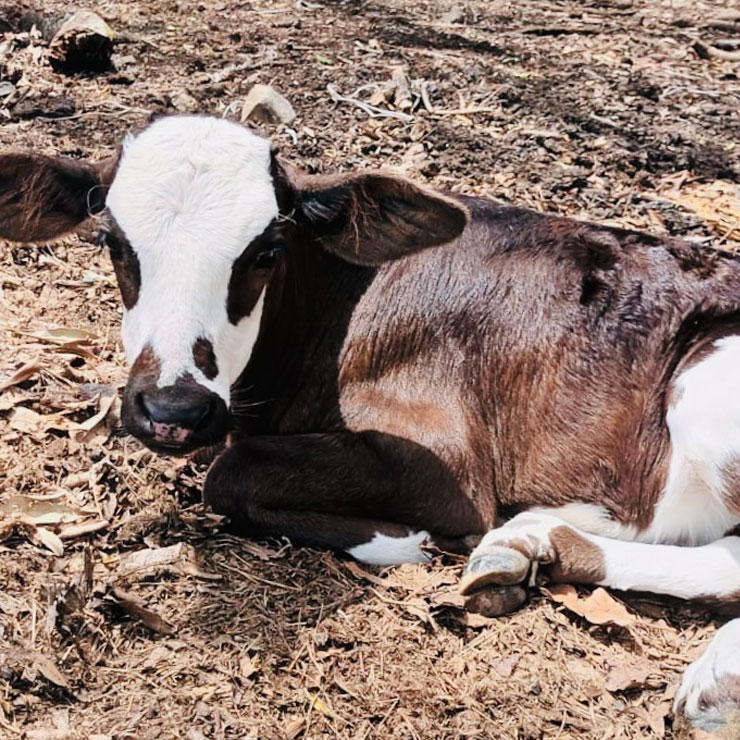 Bandito
Meet Bandito. This tiny newborn calf came to us after we were told he was being tied to a fence, with no proper nutrition, isolated, and so very tiny. He needs bottle fed, a lot of extra care, which of course includes love. Bandito is now safe for the rest of his life on our beautiful property.
read-more
Sponsor Bandito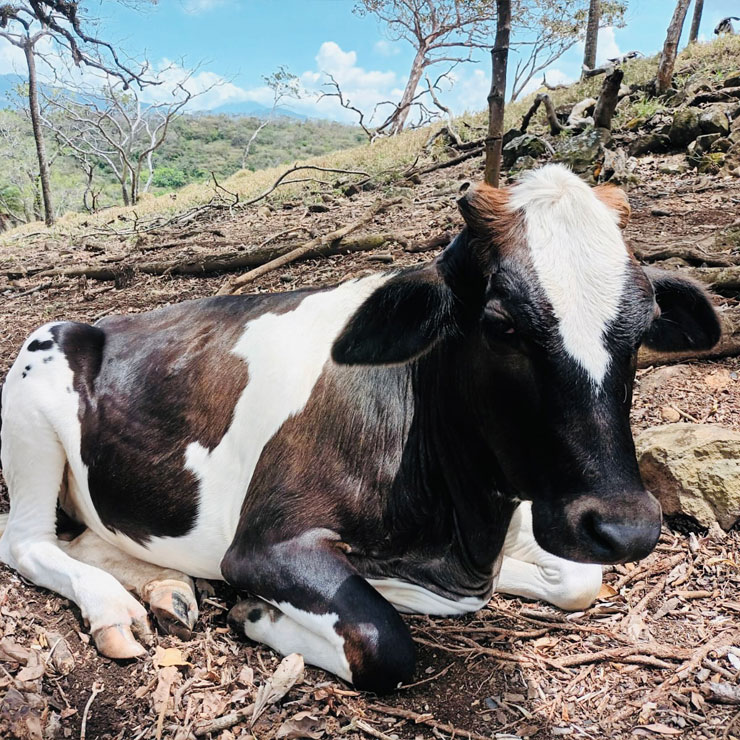 Perla
Meet Perla. This super sweet loving girl came to our attention from someone who had spent a lot of time loving on her next to where she stays while in Costa Rica. Perla was left alone most of the time and when she was with other cows they were aggressive bulls. She is a very small size cow and to defend herself is not possible. WIth us she will live our her life safe with Bandito, and other goats, horses, and dogs.
read-more
Sponsor Perla
Sponsor a Dog
At Guayabo Animal Rescue we strive to save lives and although most of our amazing dogs are available for adoption, some are not. We will keep them for the remainder of their lifetime. Offering them love, a safe home, and medical assistance as they need it. Please consider sponsoring one of these dogs and receive special updates each month.